Beautiful photos from our property owners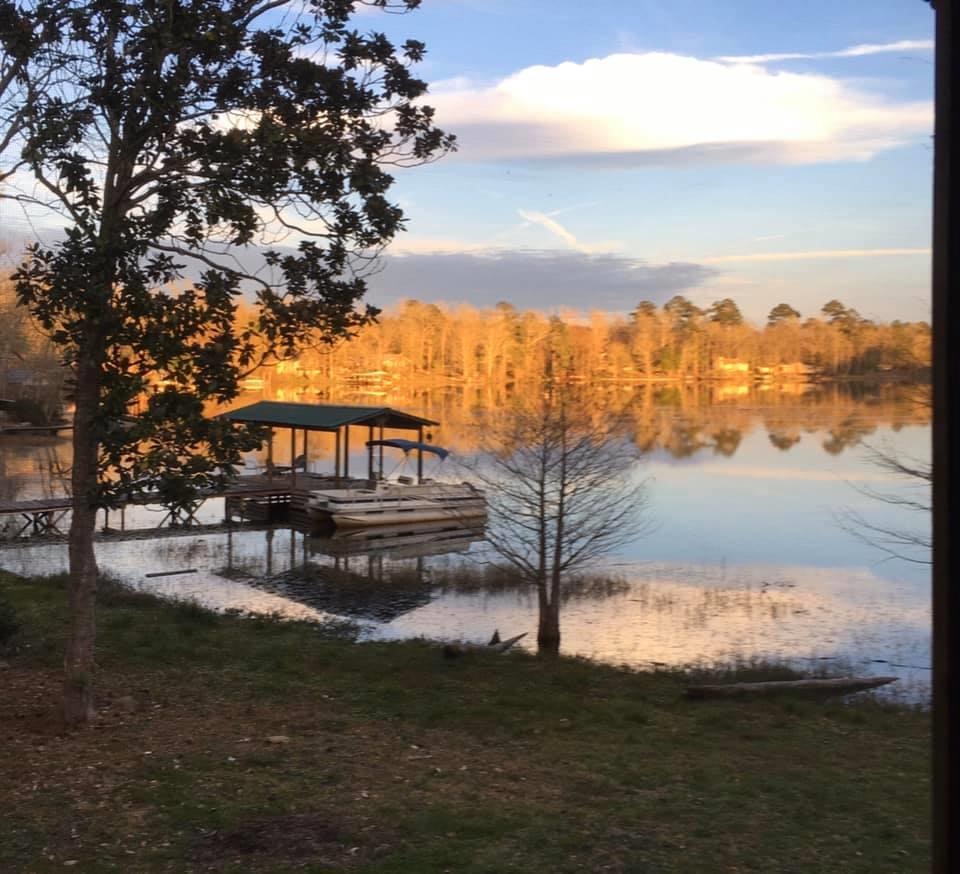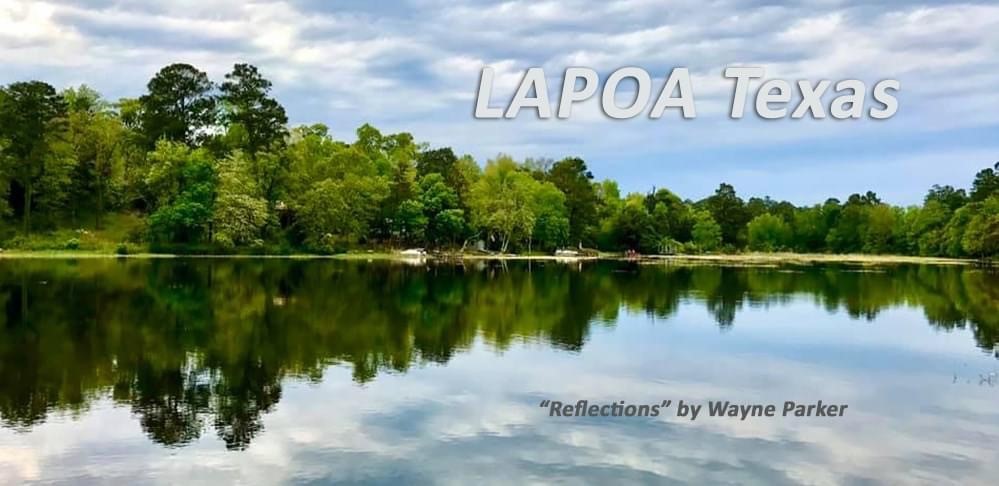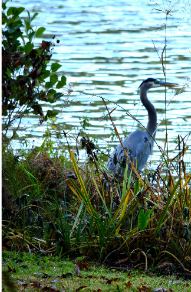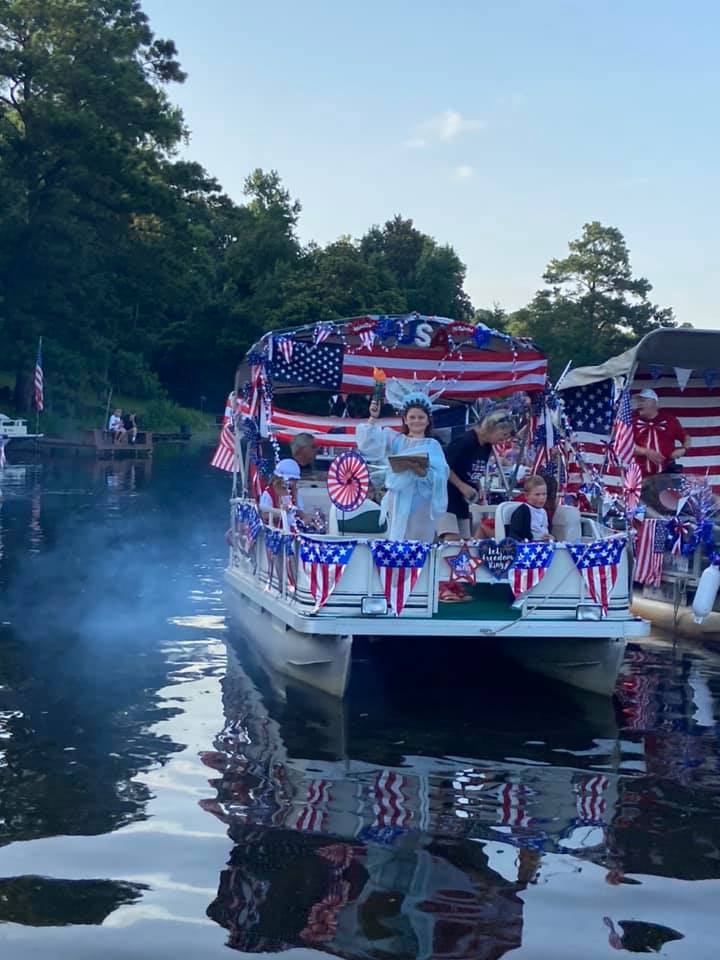 Be sure to scroll all the way down to see all the great photos!
JULY 4TH BOAT PARADE - 2020
Thanks, Ken Knezick, for the great photos!
Thanks,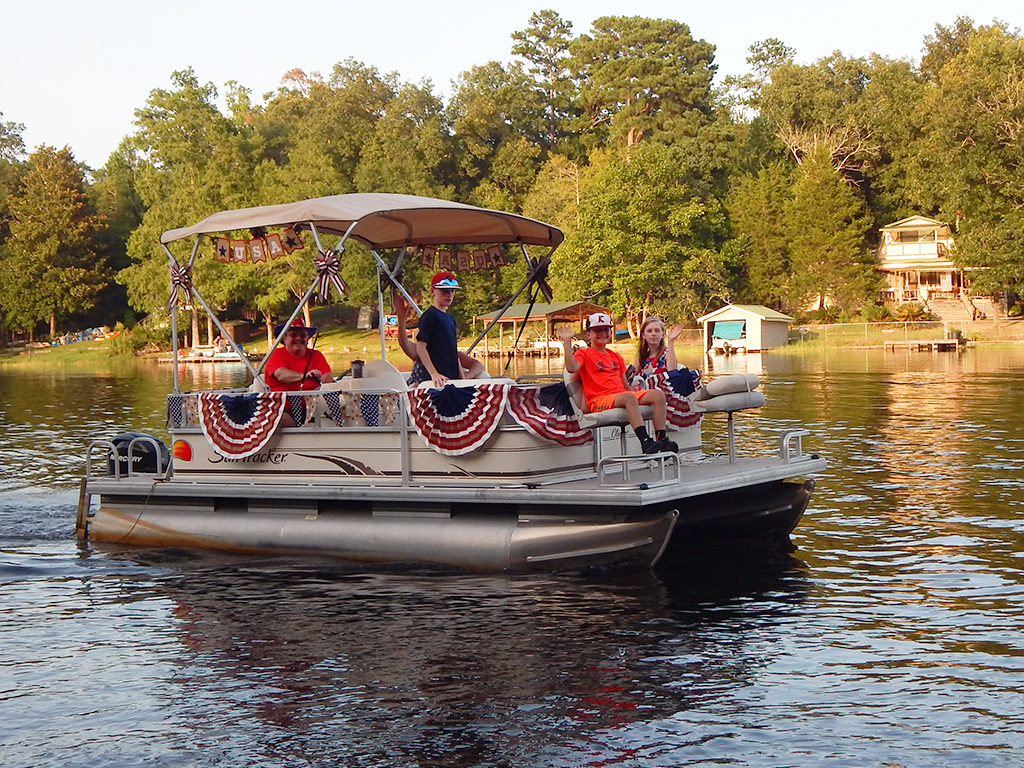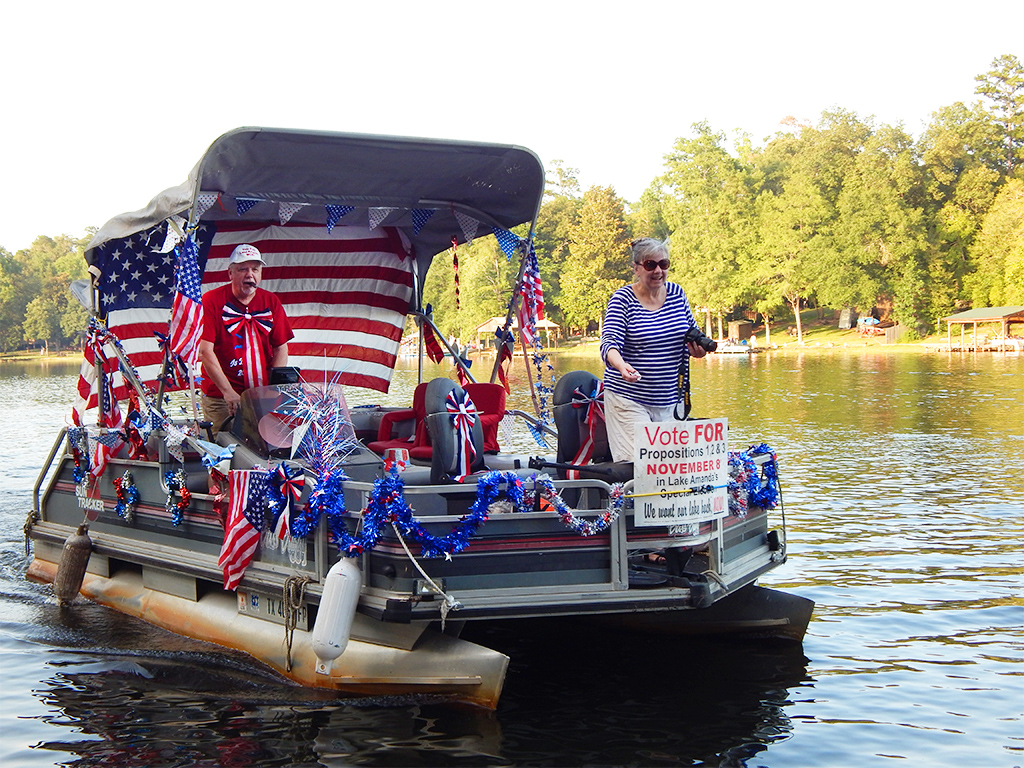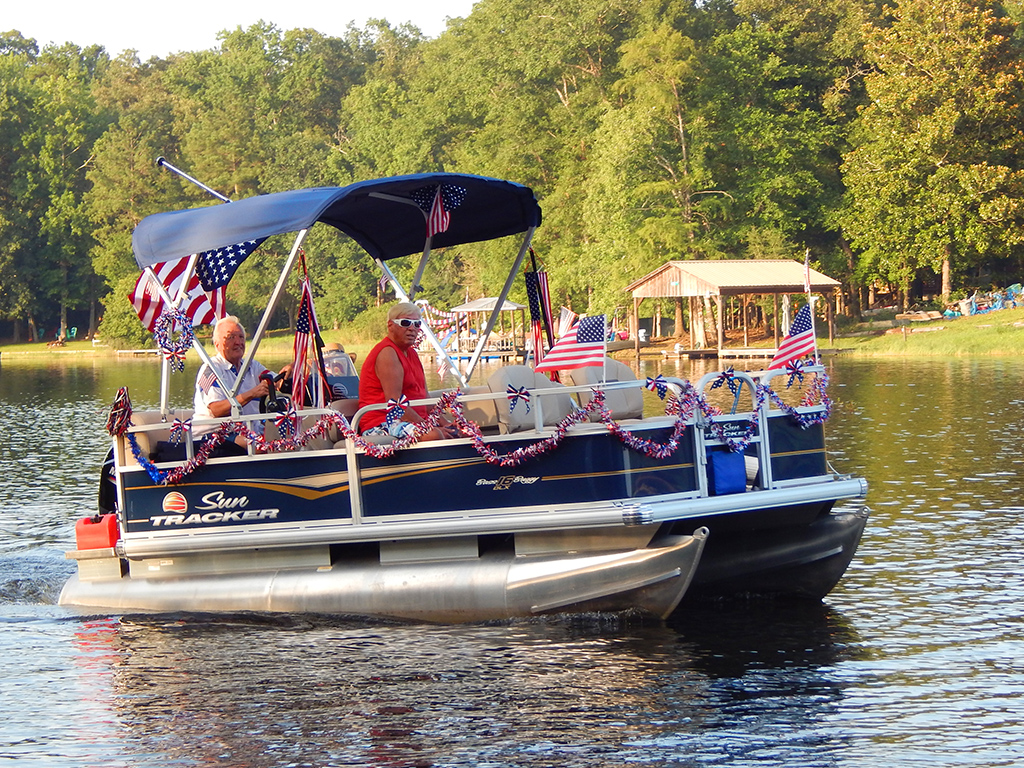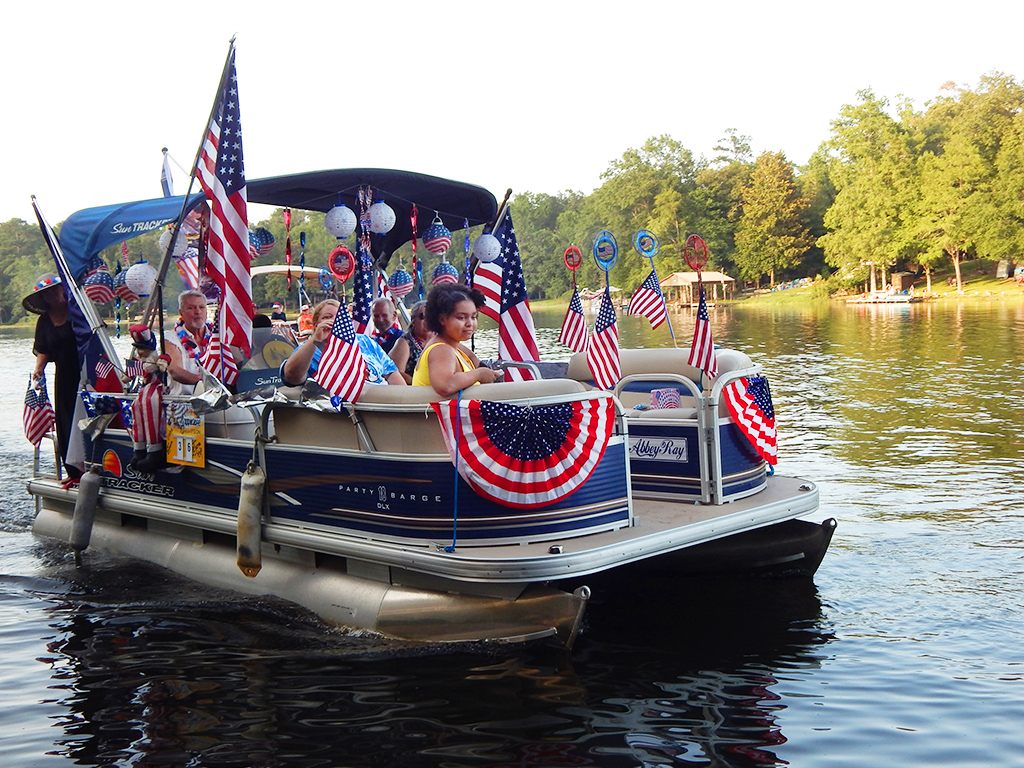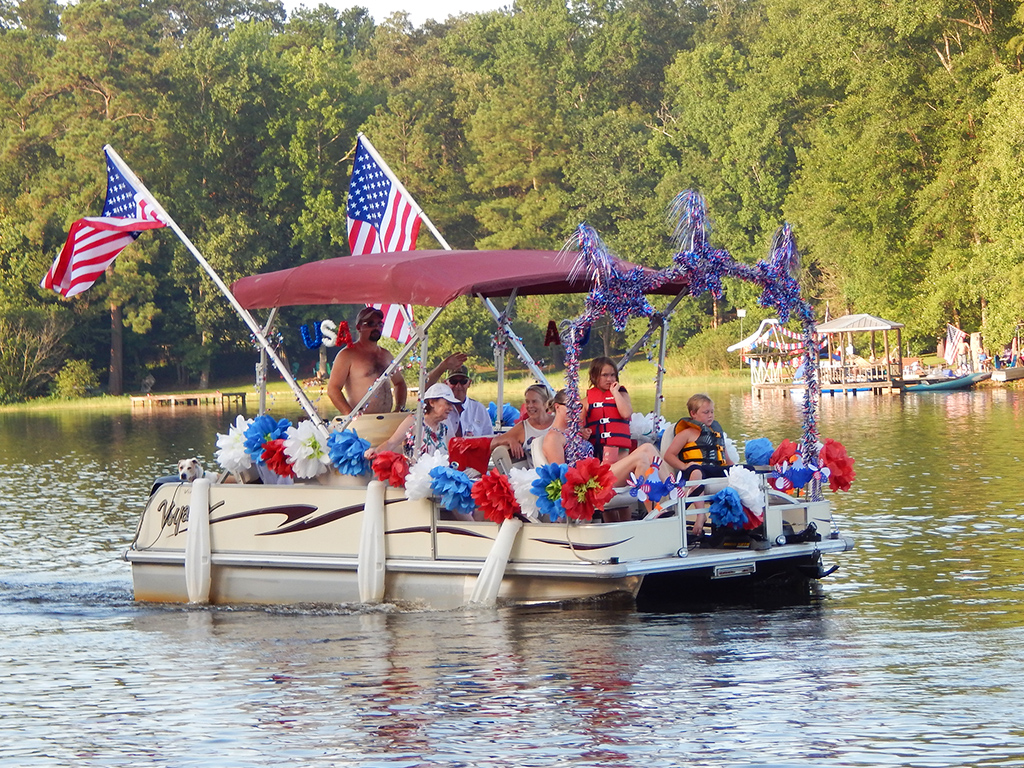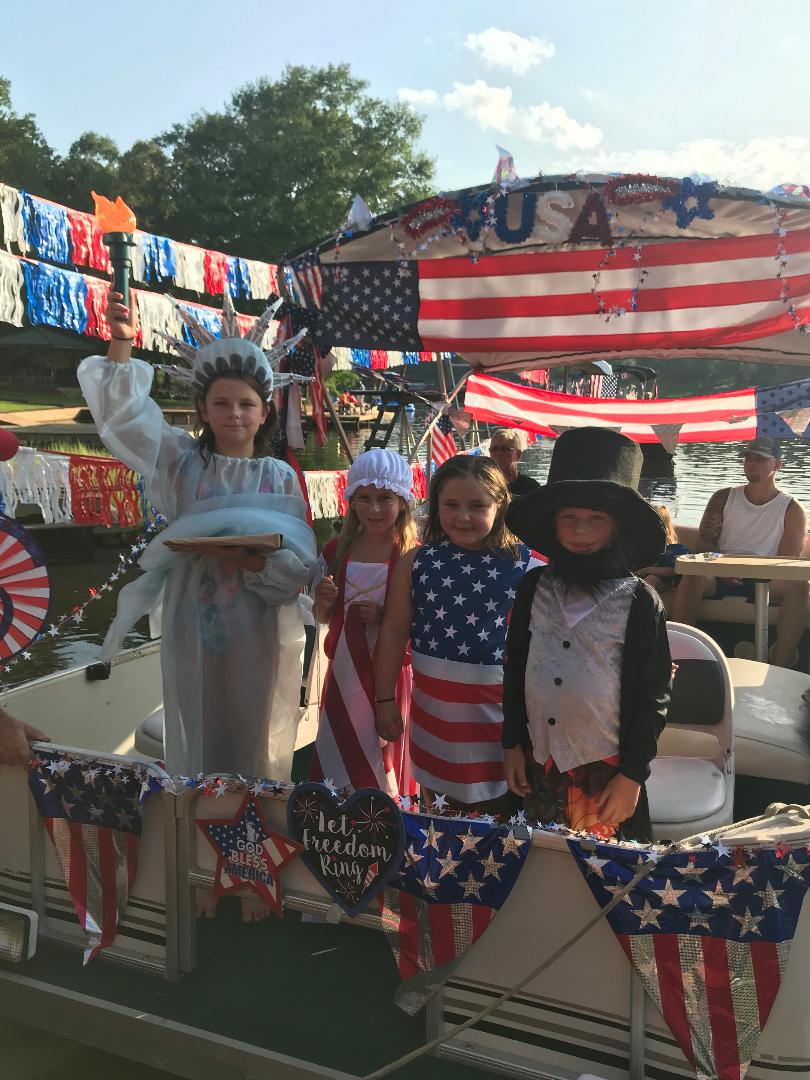 FIRST PLACE WINNER:
Brigham & Rhonda Bigby
2nd Place Winner:
Jeff & Doris Maddox
3rd Place Winner:
Matt Trahan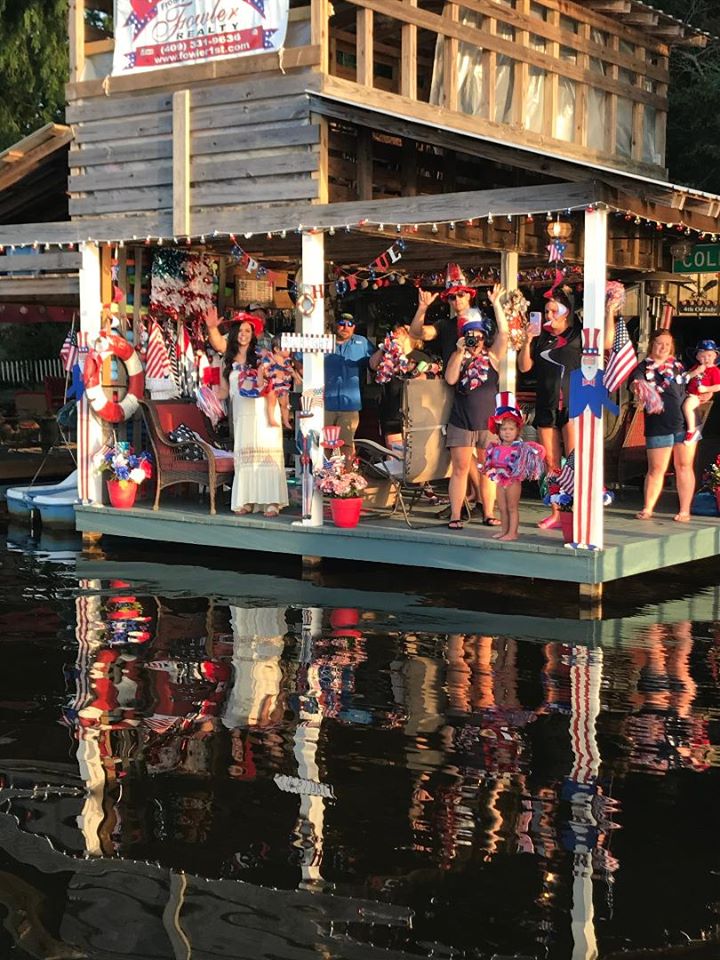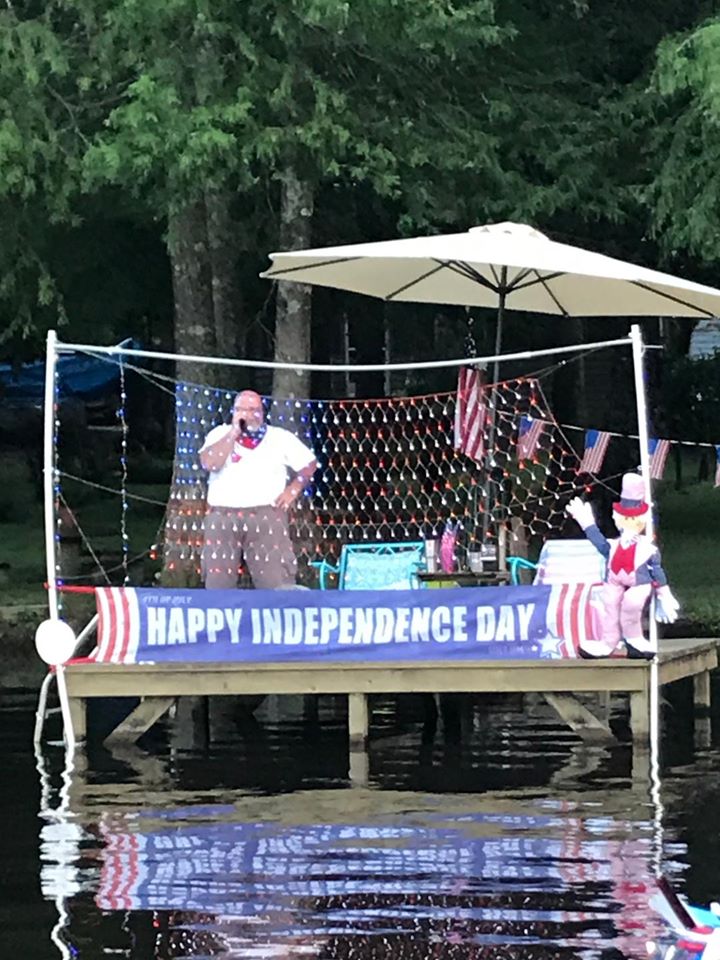 BYRON & AARAN WALKER, JR.
DAVID & ELIZABETH WATERMAN
Circumnavigating the lake by kayak
Thank you, Eva Knezick, for this image
(Interesting that it's almost 4 miles around our "little" lake!)
Hermon Netherland gets a new chair thanks to the efforts of Kirsten Hardamant and other friends!